Valet Service, Done Right
Welcome to Valet Direct. Our valet division is poised to make a great impression for your guests' from arrival to departure. Beyond valet parking, our valet division provides door and bell services for our hotel clientele. These first interactions form the guests' first impressions of the hotel. Our valet attendants understand the importance of exceeding your guests' needs and expectations. A commitment to hospitality and professionalism for your guests' and respect for their property distinguishes us from other valet services.
> Luxury & Boutique Hotels
> High-end Restaurants & Highrise Buildings
> Private Events
> Grand Openings and Weddings
DIRECT TRANSPORTATION SOLUTIONS
---
Valet Direct operates many prestigious hotels and parking facilities with an outstanding customer satisfaction record. Our trained employees will make sure all visitors and guests are fully satisfied. Our commitment to hospitality and professionalism is the key to our success in serving our guests each day. We ensure adequate staff in each shift. Additional employees will be added to ensure efficiency during holidays, functions and any heavy traffic dates. All of our parking attendants and chauffeurs are professionally trained and skilled to deliver quality customer service that is beyond compare.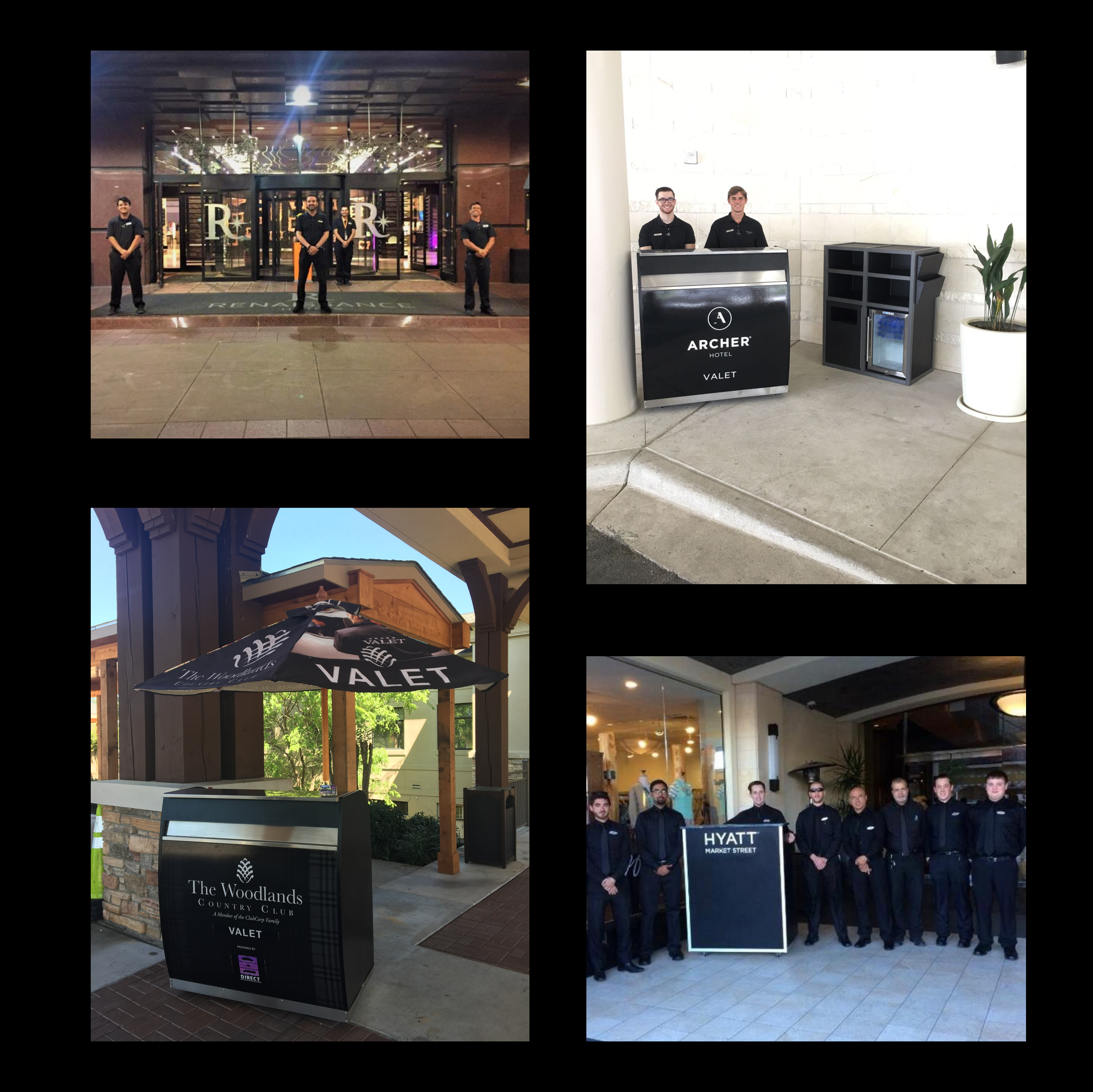 CONTACT US ABOUT YOUR VALET INQUIRIES